Hollyoaks - Fri 14 Feb 2014
Grace's suspicions grow. Mercedes is dumbstruck as a newcomer is determined to uncover the truth about Browning. Dennis and…
Hollyoaks was broadcasted on 4seven at Thursday 13 February 2014, 19:00.
Views 11 x
Rating 3.0 of 5 (1 vote)
Hollyoaks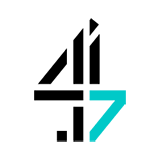 Catch Up on Hollyoaks and watch online TV for free. Missed an episode of Hollyoaks, broadcasted by 4seven? We give you an overview of all the latest episodes, so you can pick and watch your favourite episode.
Channel: 4seven
Total number of episodes: 1347
Last episode broadcasted: 05/02/2016 at 18:30
Hollyoaks - Fri 14 Feb 2014
Loading your video...
How would you rate this episode?