The Walking Dead
About this TV-show.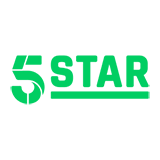 The Walking Dead - Catch Up on The Walking Dead and watch online TV for free. Missed an episode of The Walking Dead, broadcasted by 5star? We give you an overview of all the latest episodes, so you can pick and watch your favourite episode.
Channel: 5star
Total number of episodes: 67
Last episode broadcasted: 27/09/2014 at 22:55
Rating: 3.1 of 5 (73 votes)
Overview of all episodes.