Pain, Pus and Poison
About this TV-show.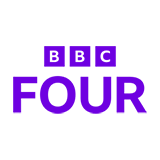 Pain, Pus and Poison - Catch Up on Pain, Pus and Poison and watch online TV for free. Missed an episode of Pain, Pus and Poison, broadcasted by BBC4? We give you an overview of all the latest episodes, so you can pick and watch your favourite episode.
Channel: BBC4
Total number of episodes: 3
Last episode broadcasted: 08/02/2014 at 02:45
Rating: 3.0 of 5 (3 votes)
Overview of all episodes.
How scientists went from finding antidotes to poisons to applying poisons as a cure.

Exploring early attempts to tackle infection and how we used microbes to fight back.

January 2014

Dr Michael Mosley discovers why we want to control pain and how we ultimately did it.