Watch The Bridge - Episode 1 on demand.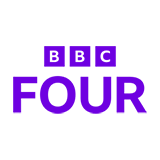 Watch The Bridge online for free. Watch the latest and other episodes of The Bridge, broadcasted by BBC4. Catch up on The Bridge: replay tv at its best.
Channel:

BBC4

Total number of episodes:

20

Last episode broadcasted: 01/02/2014 at 22:11
The Bridge on demand.
Swedish and Danish police join forces to investigate when a body is found on a bridge.(R)
The Bridge was broadcasted on BBC4 at Sunday 22 December 2013.
Watch your episode.
Wait a second, while we load your episode.
Channel:

BBC4

Date:
Views:

17 x

Rating:

3.0

of

5

(

1

vote)
Watch more The Bridge episodes.