Deal or No Deal - Mon 01 Oct 2012
Noel Edmonds asks the all-important question as contestants do battle with the Banker in their quest to leave the Dream Factory…
Deal or No Deal was broadcasted on Channel 4 at Monday 1 October 2012, 16:00.
Views 9 x
Rating 3.0 of 5 (1 vote)
Deal or No Deal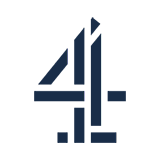 Catch Up on Deal or No Deal and watch online TV for free. Missed an episode of Deal or No Deal, broadcasted by Channel 4? We give you an overview of all the latest episodes, so you can pick and watch your favourite episode.
Channel: Channel 4
Total number of episodes: 914
Last episode broadcasted: 06/04/2016 at 14:10
Deal or No Deal - Mon 01 Oct 2012
Loading your video...
How would you rate this episode?