The Ice Cream Girls
About this TV-show.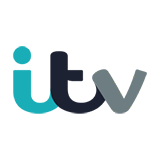 The Ice Cream Girls - Catch up tv on The Ice Cream Girls. The story follows two vulnerable teenage girls who, in the summer of 1995, are accused of murdering their schoolteacher. For seventeen years, the two girls go their separate ways, Poppy having been charged with the murder.
Channel: ITV1
Total number of episodes: 8
Last episode broadcasted: 19/02/2014 at 22:00
Rating: 3.0 of 5 (8 votes)
Overview of all episodes.