Vicious
About this TV-show.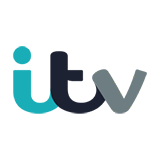 Vicious - Catch up tv on Vicious. Comedy about partners, Freddie and Stuart, who have lived together in Covent Garden for 50 years. Starring Sir Ian McKellen, Sir Derek Jacobi and Frances de la Tour as their best friend Violet.
Channel: ITV1
Total number of episodes: 24
Last episode broadcasted: 11/05/2014 at 21:30
Rating: 3.0 of 5 (24 votes)
Overview of all episodes.