Watch Afterlife on demand.
Afterlife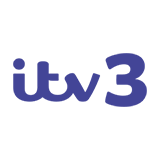 Catch up tv on Afterlife. University Lecturer Robert Bridge becomes involved in a number of supernatural events in this chilling drama series.
Afterlife episodes
Replay TV for Afterlife? Watch all Afterlife episodes on demand.
Channel:

ITV3

Total number of episodes:

15

Last episode broadcasted: 24/10/2013 at 22:00
Set an episode alarm
If you appreciate keeping posted, we can send you an email for every new episode of Afterlife. Never miss anything of your favourite TV show!
Do you want to receive an email for every new Afterlife episode? Then please enter your email address:
Afterlife episodes on demand.
Afterlife on ITV3 replay.
TelevisionCatchUp.co.uk tries to publish every episode or replay video as soon as possible after the first official broadcast of Afterlife. Because ITV3 holds all rights of Afterlife, all we do is referring to ITV3s website.
Therefore, TelevisionCatchUp.co.uk is not responsible for the contents of Afterlife. ITV3 or Afterlife replay? TelevisionCatchUp.co.uk provides the latest and newest episodes and videos! Replay TV at its best!