MC Hammer's Big Shot Academy
Catch up tv on MC Hammer's Big Shot Academy. Comedy clip show where each week a national coat of arms is sent out for funny user generated content to be used in the following weeks show. Depending on how much of the clip is used will determine how much the viewer receives for sending it in.
2014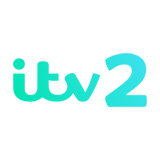 3.0 22 x
Rapper MC Hammer looks at the Internet's very best and worst performers. If you pay attention at his academy, MC Hammer will demonstrate how to get to the top of the showbiz tree.