Teenage Mutant Ninja Turtles
Catch up tv on Teenage Mutant Ninja Turtles. The cartoon adventures of a quartet of crime-fighters who become half-human, half-turtle, due to a radioactive leakage.
Series 1

1:50:00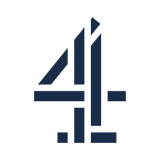 (2014) Part-animated action-comedy with Megan Fox. Can four six-foot, super-powered mutant turtles that were once journalist April O'Neil's pets save New York from the Foot Clan? Violence.


35:00

Second part of a trilogy set in an apocalyptic wasteland in the future. Raphael, Donatello and Mira meet the hermit Holy Chalupa, who turns out to be Michelangelo, and continue their quest to find the Oasis. However, Verminator Rex has joined forces with Imperius Reptilicus, warrior chief of the Scale Tail Clan, to find th...


35:00

In a post-apocalyptic future, Raphael and Donatello are surrounded by dark mutant forces and must fight to survive.


35:00

The timeslip continues as the 2012 Ninja Turtles train their 1987 counterparts to be ready to hunt down 1987 Shredder and Kraang while April and Casey enlist Karai and Shinigami to tackle Bebop and Rocksteady.


35:00

The 1987 versions of Shredder and Krang recruit the 2012 Bebop and Rocksteady to replace their incompetent older incarnations.


35:00

The Turtles' plans to enjoy Halloween are put on hold when Renet returns to ask for their help to stop Savanti Romero from unleashing an army of undead monsters onto NYC.


35:00

When Splinter is first mutated, he must learn to survive the life of a mutant on the run while also protecting four baby mutant turtles.


35:00

The Turtles and Renet follow Savanti and his army back to modern-day New York, to find the city overrun by even more monsters than before. With Casey, April and Raph now under Dracula's spell, they are not even safe in their lair. And when Donnie is also bitten and the Time Sceptre is stolen, can anything stop Savanti and ...


35:00

Savanti Romero's plot thickens as he aims to recruit Frankenstein's Monster and unleash his army of creatures on 21st Century New York.


35:00

Renet takes the team to Transylvania to stop Savanti Romero from unleashing an army of the undead, but Count Dracula rises from his tomb and turns Raph into a vampire!