Peaky Blinders
About this TV-show.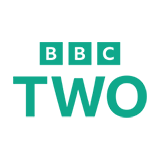 Peaky Blinders - Catch Up on Peaky Blinders and watch online TV for free. Missed an episode of Peaky Blinders, broadcasted by BBC2? We give you an overview of all the latest episodes, so you can pick and watch your favourite episode.
Channel: BBC2
Total number of episodes: 13
Last episode broadcasted: 06/11/2014 at 21:00
Rating: 2.8 of 5 (19 votes)
Overview of all episodes.
1:00:00

As derby day arrives, Tommy is faced with impossible decisions as he plans to strike back at his enemies and take the family business to another level. Meanwhile, Major Campbell has one final card to play - one that he is certain will bring about Tommy's demise.

October 2014

1:00:00

Tommy is caught by surprise when his powerbase in London is obliterated. As Tommy struggles to save his family and regain the upper hand, May expresses her feelings for him, and he is paid a visit by an old friend.

1:00:00

Tommy hatches a plan to take control of the southern racecourses. He also meets the aristocratic May Carleton and sees an opportunity to move up in the world. Meanwhile both Major Campbell and London gangster Darby Sabini plan Tommy's downfall.

1:00:00

Tommy offers to help Polly by searching for her children, who long ago were taken from her. In London, Tommy risks his life by meeting enigmatic leader Alfie Solomons. Meanwhile Arthur continues to feel the devastating effects of the Great War.

1:00:00

As the 1920s begin to roar, business is booming for the Peaky Blinders gang. Tommy Shelby starts to expand his legal and illegal operations, with an eye on the racetracks of the south. Meanwhile, an enemy from Tommy's past returns to Birmingham.

September 2014

1:00:00

Thomas Shelby prepares to take on Billy Kimber but secrets divide his family.

57:00

Thomas Shelby has to deal with an IRA chief who wants to avenge his cousin's death.

59:00

Thomas Shelby's war with the Lee family of gypsies escalates.

56:00

Thomas Shelby plans to go to Cheltenham races to get closer to Billy Kimber.