Catch-up on ITV2, watch videos on demand.
ITV2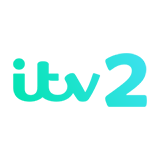 We try to publish every episode or replay video from ITV2 as soon as possible after the first official broadcast. Because ITV2 holds all rights of the programs they broadcast, all we do is refer to ITV2s website.
Therefore, TelevisionCatchUp.co.uk is not responsible for the contents of the programs on ITV2. ITV2 replay? TelevisionCatchUp.co.uk provides the latest and newest episodes and videos! Replay TV at its best!
ITV2 TV Guide
Watch ITV2's most popular TV shows.
ITV2 Catch-up and replay. Watch all episodes of ITV2.