Watch The Children on demand.
Set an episode alarm
If you appreciate keeping posted, we can send you an email for every new episode of The Children. Never miss anything of your favourite TV show!
Do you want to receive an email for every new The Children episode? Then please enter your email address: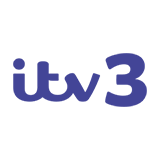 Catch up tv on The Children. Three part thriller about step families and messy modern lives. An eight-year-old girl is found dead on the patio of her home. Any one of the adults who care for her could have killed her - but which one?
Channel:

ITV3

Total number of episodes:

3

Last episode broadcasted: 11/12/2013 at 22:00
Rating:

3.0

of

5

(

3

votes)
The Children episodes on demand.
As Emily's petulant demands and accusations continue, those looking after her find the strain unbearable. But while they are all far from sympathetic, one reaches breaking point.

Watch Episode 3

The drama starring Kevin Whately and Lesley Sharp continues. The police begin their murder investigation, and flashbacks reveal Emily's behaviour becoming increasingly problematic.

Watch Episode 2

Three-part drama starring Kevin Whately. Three couples embark on exciting new relationships, blissfully unaware that one of these will ultimately lead to the death of a young girl.

Watch Episode 1