Those Who Kill
About this TV-show.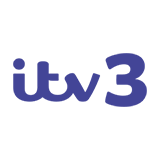 Those Who Kill - Catch up tv on Those Who Kill. This compelling Scandinavian dark crime series, follows the investigations of a special unit of Copenhagen's police force that specialise in identifying serial killers who do not fit within traditional behavioural patterns.
Channel: ITV3
Total number of episodes: 6
Last episode broadcasted: 12/08/2013 at 01:35
Rating: 3.0 of 5 (6 votes)
Overview of all episodes.