Wild at Heart
About this TV-show.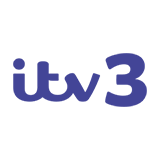 Wild at Heart - Catch up tv on Wild at Heart. In this drama the Trevanion family decide to make a fresh start and emigrate to South Africa to set up an animal reserve. The programme follows them as they battle to get their business up and running and also struggle with their personal lives.
Channel: ITV3
Total number of episodes: 45
Last episode broadcasted: 21/11/2014 at 14:00
Rating: 3.0 of 5 (46 votes)
Overview of all episodes.
1:00:00

The residents at Leopard's Den are reeling from the lion attack. Danny has been given the all-clear to go home but Du Plessis is still unconscious. Will he pull through?