Watch Vicious on demand.
Vicious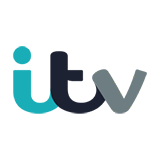 Catch up tv on Vicious. Comedy about partners, Freddie and Stuart, who have lived together in Covent Garden for 50 years. Starring Sir Ian McKellen, Sir Derek Jacobi and Frances de la Tour as their best friend Violet.
Vicious episodes
Replay TV for Vicious? Watch all Vicious episodes on demand.
Channel:

ITV1

Total number of episodes:6
Last episode broadcasted: 10/06/2013 at 21:00
Set an episode alarm
If you appreciate keeping posted, we can send you an email for every new episode of Vicious. Never miss anything of your favourite TV show!
Do you want to receive an email for every new Vicious episode? Then please enter your email address:
Vicious episodes on demand.
Vicious on ITV1 replay.
TelevisionCatchUp.co.uk tries to publish every episode or replay video as soon as possible after the first official broadcast of Vicious. Because ITV1 holds all rights of Vicious, all we do is referring to ITV1s website.
Therefore, TelevisionCatchUp.co.uk is not responsible for the contents of Vicious. ITV1 or Vicious replay? TelevisionCatchUp.co.uk provides the latest and newest episodes and videos! Replay TV at its best!