The Magaluf Weekender - Episode 2
Best mates Harry and Tom from Kings Lynn have come away with Tom's younger cousin Sean, and all three single boys are on the look-out for love.
The Magaluf Weekender was broadcasted on ITV2 at Friday 15 August 2014, 23:00.
Views1,143 x

Expiration date(expired)

Playback time1:00:00

Rating3.0 of 5(1 vote)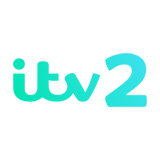 Catch up tv on The Magaluf Weekender. The Magaluf Weekender welcomes viewers to Magaluf to find out what young British visitors get up to when they are away from home.
Episode 2
Loading your video...
How would you rate this episode?