The Americans - Episode 1: Pilot
Cold War drama series. Phillip and Elizabeth Jennings seem like any other American married couple in 1980s Washington DC, but they are actually highly trained Soviet spies.
The Americans was broadcasted on ITV1 at Monday 24 June 2013, 23:05.
Views382 x

Rating3.0 of 5(1 vote)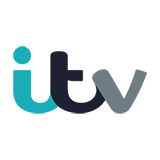 Catch up tv on The Americans. The Americans is a period drama about the complex marriage of two KGB spies posing as Americans in suburban Washington D.C. shortly after Ronald Regan is elected President.
Episode 1: Pilot
Loading your video...
How would you rate this episode?