Documentaries - 'Allo 'Allo!
Everyone has a plan to finish off General Von Klinkerhoffen, but will anyone succeed?(R)
Documentaries was broadcasted on BBC1 at Sunday 23 December 2012, 12:10.
Views31 x

Rating3.0 of 5(1 vote)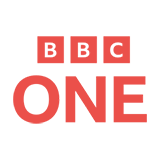 Catch Up on Documentaries and watch online TV for free. Missed an episode of Documentaries, broadcasted by BBC1? We give you an overview of all the latest episodes, so you can pick and watch your favourite episode.
'Allo 'Allo!
Loading your video...
How would you rate this episode?